NEWPORT, NH, June, 28, 2019
Latva Machine, LLC today announced the purchase of a new HAAS UMC-750SS 5-Axis Vertical Machining Center with an integrated 2 axis trunnion rotary table to help better service customers and provide the best possible quality. 5-axis machining is a more effective means for machining multi-facetted parts and dramatically improves efficiency.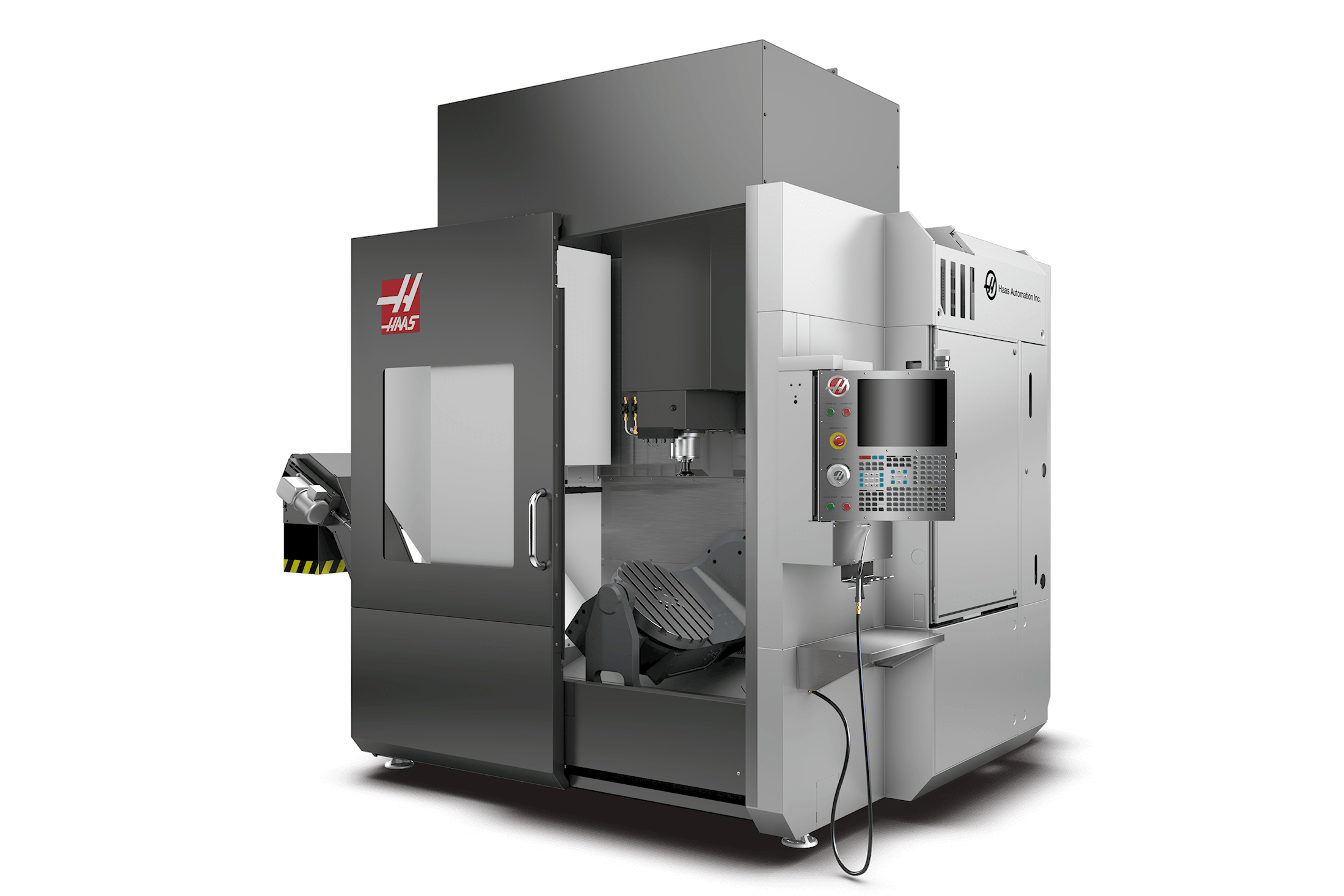 Simultaneous 5-axis surfacing enables one-chuck multi-sided machining which provides outstanding surface quality and incredible dimensional accuracy which the aerospace and medical industries demand. Our Haas UMC-750SS with a 15,000 RPM spindle is robust and can easily handle exotic tough to machine materials such as Inconel, Titanium and Monel. This 5 axis vertical mill incorporates extreme speeds and precision for tighter tolerances and flawless blends and matches in complex 3-D contoured workpieces.
This high efficiency CNC milling center has the accuracy to deliver high-quality precision machined parts with many machined surfaces and angles. The UMC-750SS has an integrated high-speed, dual-axis trunnion table with a 500 mm diameter platter that features standard T-slots and a precision pilot bore for fixturing versatility. The trunnion provides +110 and -35 degrees of tilt and 360 degrees of rotation to provide excellent tool clearance and large part capacity.
The purchase is part of Latva Machine's on-going commitment to their customers. In fact, Latva Machine is constantly investing in new equipment to meet the highest of standards set by the machining industry. This is just one example that has made Latva Machine one of the premier contract CNC machining companies for the aerospace, military, and high-tech markets in the United States.
For more information please contact:
Latva at [email protected]
or call 603-863-5155.
Questions? Get in touch with us!