anchor
Careers at Latva
Looking to join one of the premier contract CNC machining companies for the aerospace, military, and high-tech markets in the United States?
As an employee of Latva Machine, LLC, you receive competitive pay for the services you provide. The other part of your total compensation is the value of the benefits that Latva Machine, LLC makes available to you and your family.
Medical & Dental Benefits: Latva Machine, LLC provides comprehensive health and dental benefits for all full-time regular employees. You will be eligible the first of the month following 30-days from your hire date. All full-time regular employees are eligible for Dental Insurance the first of the month following 3 months of employment. As a valued employee, Latva Machine, LLC pays 100% of the premium for the dental plan.
As of your date of hire, the Company offers Harvard Pilgrim Elevated or Harvard Pilgrim HMO. Both have the deductible of $3000/$6000.
Health Reimbursement Account: As a valued employee, Latva Machine puts money into an HRA for you to help cover a portion of the deductible. For a single person the contribution is $1,500 and family plans the contribution is $3,000.
Health Savings Account: Latva Machine also puts money into an HSA for further help on covering medical expenses. For a single person the contribution is $750. And $1,500 for family. You are also eligible to put additional monies aside through payroll deduction.
Latva also offers:
Flexible Benefit Plan
EmployeeConnect / Employee Assistance Plan
EyeMed – Vision Care
Harvard Pilgrim Reduce My Costs
Doctor on Demand/Virtual
Living WellSM program
Accrued Vacation
Personal Leave
Paid Holidays
Short Term Disability
Workers' Compensation
Life and AD&D
Various Supplemental Insurances (i.e. vision, cancer, life, etc.)
401K
Education Reimbursements
Uniforms
Eyeglass Reimbursements
Please note that Latva Machine, LLC reserves the right to alter or delete benefits at any time.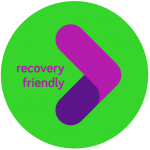 Current Opportunities