NEWPORT, NH
The federal government HUBZone program is part of the Small Business Association (SBA) which fuels small business growth in historically underutilized business zones. Government contracts have a goal of awarding at least 3% of federal contract dollars to companies in these HUBZone districts with emphasis on expanding into rural areas.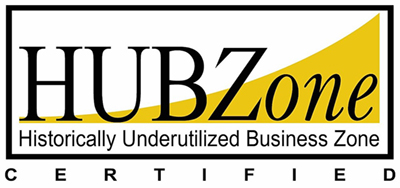 ---
NEWPORT, NH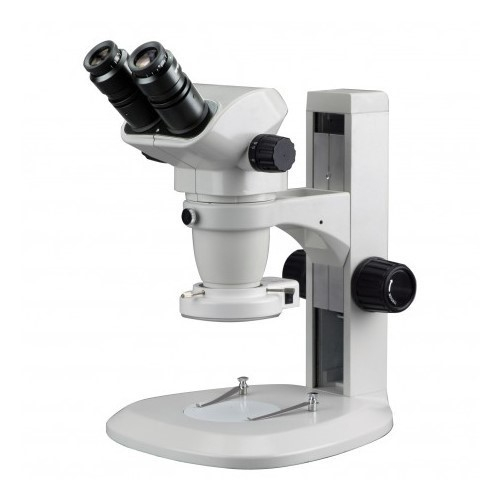 Latva Machine has added three 8X – 50X Stereo Zoom Parfocal Trinocular Microscopes to better support our customers in the medical, electron microscopy and semiconductor markets where micro-polished surface finishes and burr removal to 45 power is needed. Critical parts machined from Tantalum, Molybdenum, Titanium, Carpenter 49 and Carpenter 50 used in these industries require an extremely high level of precision. Machining Tantalum can be extremely challenging due its strong tendency to seize, tear and gall. The correct SFM, feed rate and keeping tool edges sharp while machining Tantalum is critical to achieve the 10 Ra surface finishes many of our customers demand.
---
NEWPORT, NH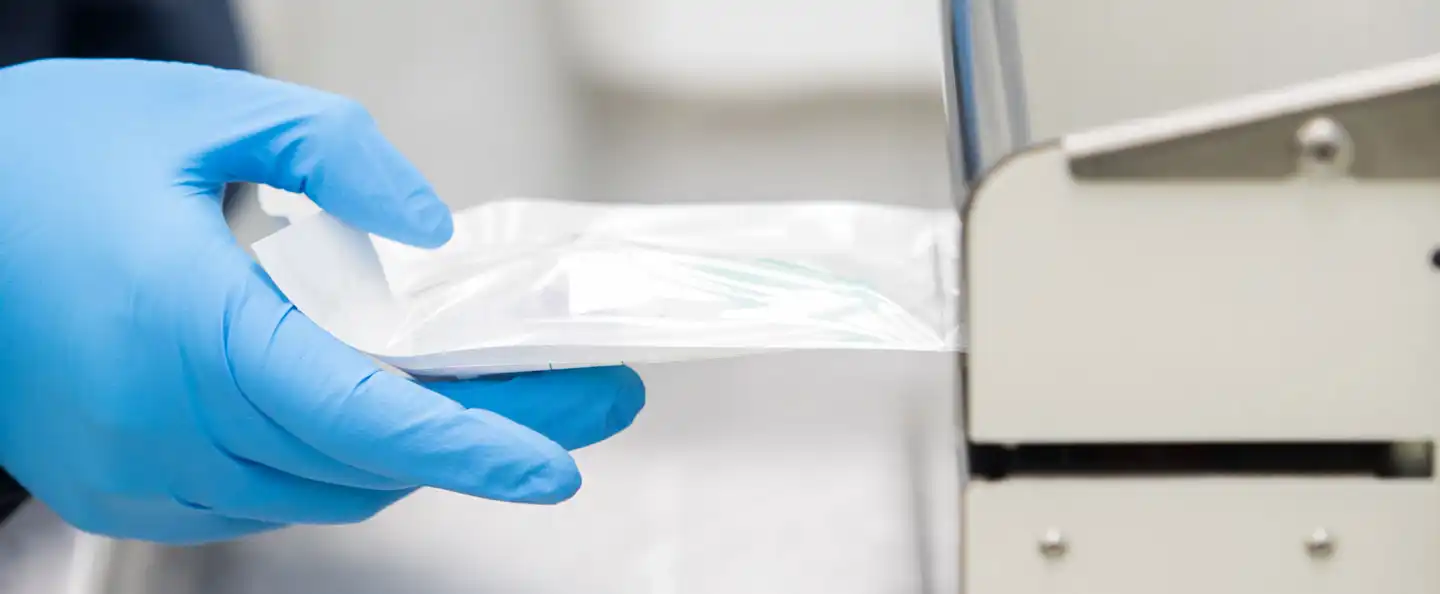 Our semiconductor chip manufacturing customers who specialize in microscopy & microanalysis products also require a high level of cleanliness during the final cleaning and packaging process. The advanced analytical vacuum equipment they build has many components machined from Molybdenum which requires precision surface finishes down to 8Ra and burr removal to 50X. Machining components from Molybdenum is quite challenging due to Molybdenum's abrasiveness and softness which can lead to tearing and poor surface finish. Many of our machinists comment: "This stuff makes machining Titanium or Inconel seem like a breeze."
Latva Machine
50 precision CNC machines
AS 9100 Certified
---
NEWPORT, NH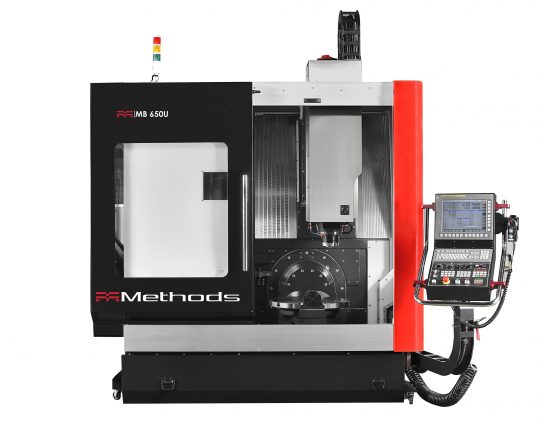 The great success Latva has seen with our first MB 650U prompted us to purchase a second machine. These precision multi-axis machines eliminate multiple set-ups and improve quality which is critical for the components Latva supplies to the Aerospace, Military, Semiconductor and Ultra-high Vacuum Chamber (UHV) industries.
What we appreciate most with this machine is its rigidity and having the ability to remove material efficiently in nickel alloys such as Inconel, Monel and Hastelloy as well as other tough to machine alloys such as Titanium, Molybdenum, Kovar and MuMetal.
Although machining titanium is not necessarily as difficult as machining high nickel alloys like Inconel, it requires careful selection of the proper tooling and precise CNC programming utilizing the latest software from Mastercam. Titanium machining experiences high tool wear, high heat stress, and significant pressure loads where these rugged CNC machines excel.
---
NEWPORT, NH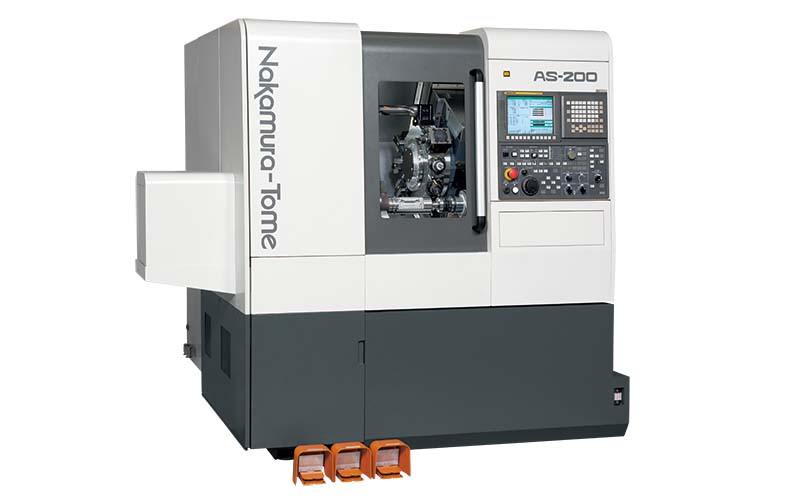 This multi-axis CNC Lathe was purchased primarily to support our Molybdenum machining line. Machining Molybdenum, although quite difficult is one of our core specialties. Molybdenum machining requires top of the line equipment and the rigidity and precision of this Nakamura fits the bill. The addition of this machine allows Latva to better support our Aerospace, Semiconductor, Micro Electronics and Chemical Processing customers with turned/milled precision components. If you require tolerances down to +-.0001 and surface finishes under 10Ra made not only from Molybdenum, but other exotic materials such as Inconel 625, Monel, Hastelloy, Inconel 718, and Titanium please give us a try.
---
NEWPORT, NH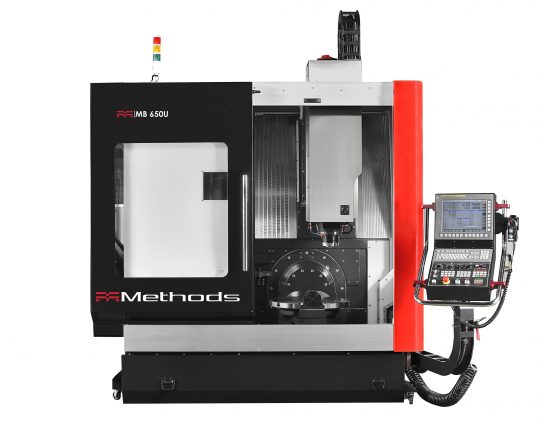 Latva Machine is proud to announce the addition of a Methods MB 650U 5 Axis Machining Center. This sophisticated piece of equipment has a Big Plus/CAT40 Taper 25HP Spindle which is capable of easily machining exotic materials such as Inconel, Titanium, Monel, Molybdenum, Kovar and Hastelloy. It's 15,000 RPM Spindle, laser tool measurement system and a 25" diameter Tilt Rotary Table with -50° ~ +110° of rotation allows multiple operations to be combined into one which increases throughput and eliminates the possibility of loading errors multiple operations can experience. This is especially critical for the precision machined components Latva supplies to the Aerospace, Military, Firearms, Medical, High Tech and Automotive industries.
Whether you are looking for components made from Castings, Forgings, Extrusions, Bar or Plate, Latva is your source from assisting in the initial design of Investment Casting wax dies to keep machining costs down, to final plating, painting and government spec marking. Latva's quality system is AS9100D / ISO9001:2015 certified to assure the highest quality.
---
NEWPORT, NH
AS9100 is a rigorous international standard for the Aircraft, Space and Defense industry. AS9100 also addresses civil & military aviation industries who demand exceptional performance from their suppliers.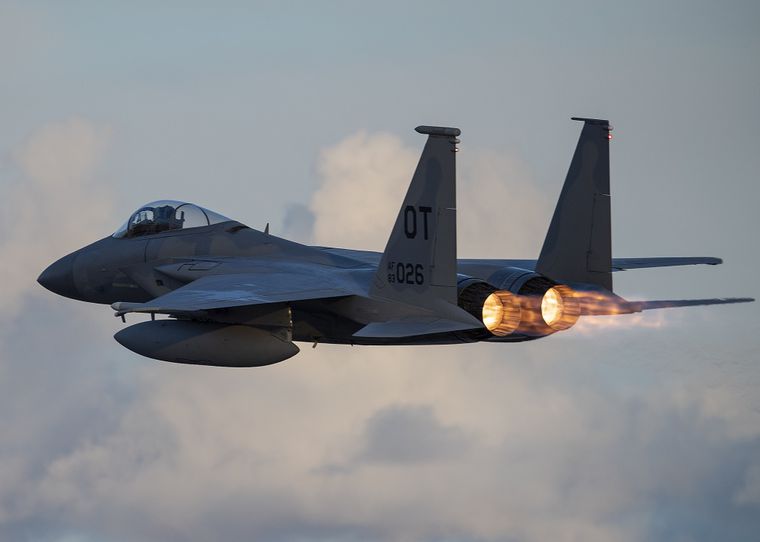 Latva Machine specializes in machining exotic materials such as Inconel 625, Inconel 718, Monel, Hastelloy, Titanium and Molybdenum which are commonly found on today's modern aircraft. Our engineering staff working closely with investment casting and forging partners allows us to provide customers with a "complete to print" service many others are incapable of handling.
Our two facilities with over 42,000 square feet housing 47 pieces of precision CNC equipment is ready to handle all your machining needs.
---
NEWPORT, NH
This CNC Lathe allows Latva to supply our customers with components up to 29 inches in diameter. It's 30 HP spindle and two speed gearbox allows for effortless machining of exotic materials such as Inconel 625, Inconel 718, Monel, Hastelloy, Titanium and Molybdenum. So if you're looking for a precision machining supplier that is experienced in machining the tougher exotic materials many others shy away from please contact us.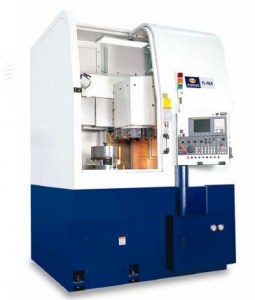 The addition of this lathe enhances our already extensive turning department:
10 Haas CNC Lathes up to 18" diameter
7 Mori Seiki CNC Lathes up to 16" diameter – 3 with C axis milling
5 Hitachi CNC Seiki Lathes up to 12" diameter
2 Feeler CNC Lathes up to 10" diameter – both with C axis milling
15 Hardinge Chucker Lathes up to 6" diameter
1 Hardinge GT CNC Lathe up to 4" diameter
Stay tuned for other new equipment!
---
NEWPORT, NH
Latva Machine, LLC today announced the purchase of a new HAAS UMC-750SS 5-Axis Vertical Machining Center with an integrated 2 axis trunnion rotary table to help better service customers and provide the best possible quality. 5-axis machining is a more effective means for machining multi-facetted parts and dramatically improves efficiency.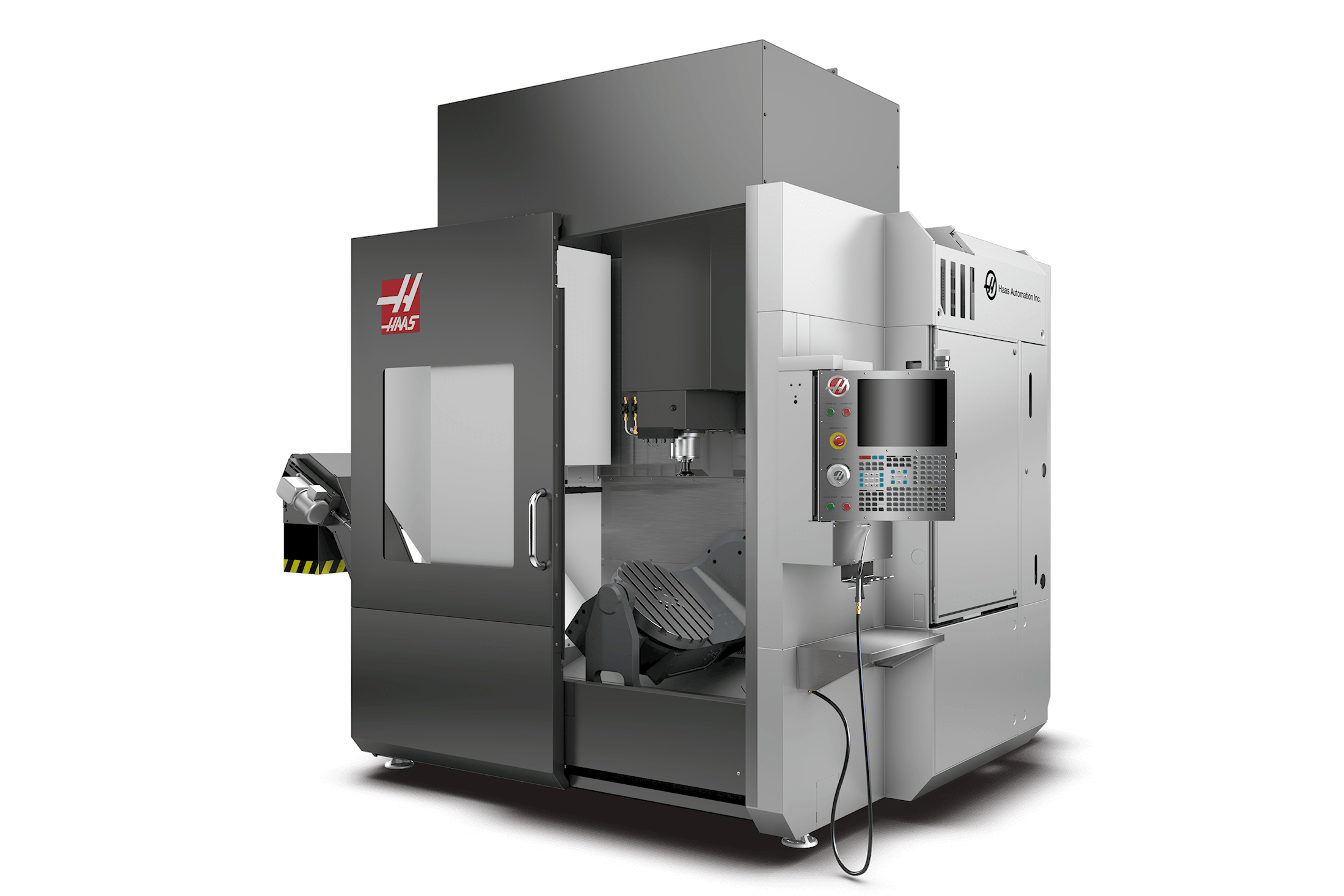 Simultaneous 5-axis surfacing enables one-chuck multi-sided machining which provides outstanding surface quality and incredible dimensional accuracy which the aerospace and medical industries demand. Our Haas UMC-750SS with a 15,000 RPM spindle is robust and can easily handle exotic tough to machine materials such as Inconel, Titanium and Monel. This 5 axis vertical mill incorporates extreme speeds and precision for tighter tolerances and flawless blends and matches in complex 3-D contoured workpieces.
This high efficiency CNC milling center has the accuracy to deliver high-quality precision machined parts with many machined surfaces and angles. The UMC-750SS has an integrated high-speed, dual-axis trunnion table with a 500 mm diameter platter that features standard T-slots and a precision pilot bore for fixturing versatility. The trunnion provides +110 and -35 degrees of tilt and 360 degrees of rotation to provide excellent tool clearance and large part capacity.
The purchase is part of Latva Machine's on-going commitment to their customers. In fact, Latva Machine is constantly investing in new equipment to meet the highest of standards set by the machining industry. This is just one example that has made Latva Machine one of the premier contract CNC machining companies for the aerospace, military, and high-tech markets in the United States.
For more information please contact:
Latva at [email protected]
or call 603-863-5155.
---