NEWPORT, NH, March, 11, 2020
This CNC Lathe allows Latva to supply our customers with components up to 29 inches in diameter. It's 30 HP spindle and two speed gearbox allows for effortless machining of exotic materials such as Inconel 625, Inconel 718, Monel, Hastelloy, Titanium and Molybdenum. So if you're looking for a precision machining supplier that is experienced in machining the tougher exotic materials many others shy away from please contact us.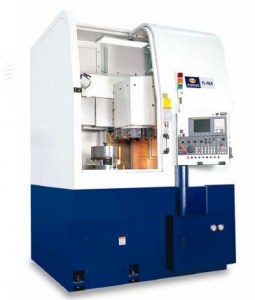 The addition of this lathe enhances our already extensive turning department:
10 Haas CNC Lathes up to 18" diameter
7 Mori Seiki CNC Lathes up to 16" diameter – 3 with C axis milling
5 Hitachi CNC Seiki Lathes up to 12" diameter
2 Feeler CNC Lathes up to 10" diameter – both with C axis milling
15 Hardinge Chucker Lathes up to 6" diameter
1 Hardinge GT CNC Lathe up to 4" diameter
Stay tuned for other new equipment!
Questions? Get in touch with us!