NEWPORT, NH, September, 24, 2020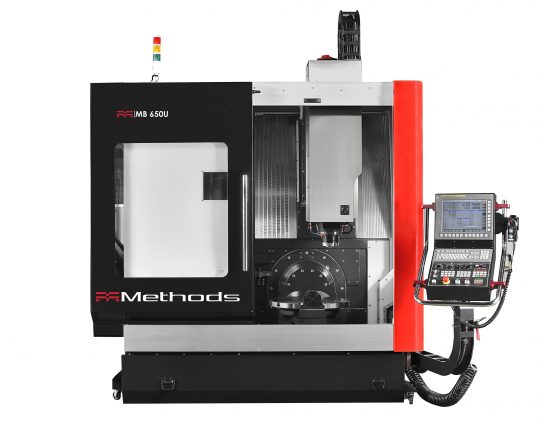 Latva Machine is proud to announce the addition of a Methods MB 650U 5 Axis Machining Center. This sophisticated piece of equipment has a Big Plus/CAT40 Taper 25HP Spindle which is capable of easily machining exotic materials such as Inconel, Titanium, Monel, Molybdenum, Kovar and Hastelloy. It's 15,000 RPM Spindle, laser tool measurement system and a 25" diameter Tilt Rotary Table with -50° ~ +110° of rotation allows multiple operations to be combined into one which increases throughput and eliminates the possibility of loading errors multiple operations can experience. This is especially critical for the precision machined components Latva supplies to the Aerospace, Military, Firearms, Medical, High Tech and Automotive industries.
Whether you are looking for components made from Castings, Forgings, Extrusions, Bar or Plate, Latva is your source from assisting in the initial design of Investment Casting wax dies to keep machining costs down, to final plating, painting and government spec marking. Latva's quality system is AS9100D / ISO9001:2015 certified to assure the highest quality.
Questions? Get in touch with us!